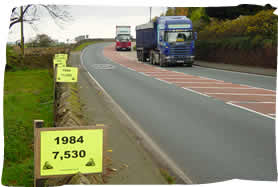 For over 30 years, residents of Temple Sowerby have been campaigning for a bypass to relieve the village of the thousands of cars and lorries that pass daily along the A66, right through the centre of the village. Find out more. Now, at long last, the bypass is nearly ready to take most of that traffic and we are planning a celebratory walk/jog along part of the route before it opens.
Entry fee
The entry fee for the event is £3 each for participants aged 16 or over and there is no charge for children aged 15 or under. Children must be accompanied by a parent/guardian at all times.
Fund raising
The money raised from the event will go to Temple Sowerby Victory Hall, which is in need of refurbishment and modernisation. In particular, we want to provide disabled access to the hall.
Sponsorship
Participants who want to raise extra funds for the village hall can do so by asking friends and family to sponsor them on the walk. Sponsorship forms are available here. Sponsorship is entirely voluntary and everyone is welcome, with or without sponsorship.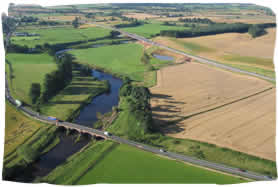 Commemorative items
Participants in the walk will be presented with a personalised Certificate of Achievement to show that they took part in the celebration. Medals and ribbons will also be available after the walk at a small cost.
Transport
Transport will be available between the car park and the village hall before and after the walk.
Refreshments
After the walk, refreshments (bacon butties, fruit, and drinks) will be on sale in the Victory Hall. During the walk, water will be available free of charge at several points along the route.